Description
Why choose our diamond smile – tooth paste?
Get your diamond smile
The combination of the patented mixture of enzymes with saponins from Yucca effectively breaks down tartar, prevents the formation of yellow coatings on the teeth, thanks to which the teeth will be beautifully white.
Pineapple and papaya enzymes polish teeth, remove plaque and reduce tartar.
Zederach Indian thanks to its antiseptic properties keep teeth and gums healthy.
Sodium fluoride is an effective protection against tooth decay and contributes to remineralization – to create a thicker and more resistant layer of enamel on the surface of the teeth, thus reducing tooth decay by 20-30%.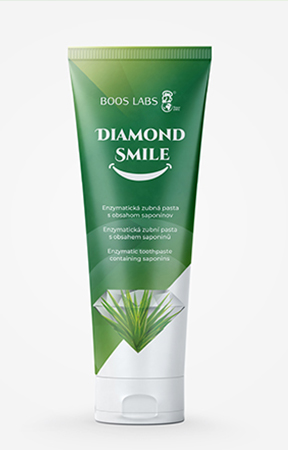 Active toothpaste ingredients
Unrivalled toothpaste contains a unique combination of natural enzymatic ingredients that naturally remove plaque and stains from teeth. The result is whiter and healthier teeth.
Yucca Shidigera extract – saponins from the Yucca schidigera plant contribute to the dissolution of tartar. Saponins reduce the surface tension of all sediments and thus prevent the deposition of dirt and the formation of tartar.
Bromelain and papain – enzymes from pineapple and papaya. They gently remove surface stains from teeth, dental plaque and gently polish enamel.
Enzymmix – a patented compound that effectively breaks down tartar
Neem (Zederach Indian) – used in traditional Ayurvedic medicine to treat gums and remove tartar
Sodium fluoride – the content of fluorides in toothpaste is essential in the prevention of tooth decay.