Vitamin B17 benefits can be found predominantly in seasonal fruits.
What can it protect you from and what should you add to your diet to get more of it?
Vitamin B17 and its effects
First of all, it needs to be made clear that the name vitamin B17 is used rather as the official name. Amygdalin, or vitamin B17, does not meet the fundamental conditions to be categorized as a vitamin. This name that has remained with it since its discovery in the 1950s.
Amygdalin – or if you want vitamin B17 – has been the subject of frequent professional discussions and research for years. Most of all, scientists and doctors are trying to find out if it can actually help fight cancer. One of vitamin B17 benefits may have supportive effects in the treatment of cancer, diabetes or atherosclerosis.
But it cannot be expected to make any wonders or entirely replace other types of treatment. Vitamin B17 benefits on cancer treatment are still uncertain and not completely explored today.
The largest producer of amygdalin is Mexico. Vitamin B17 are used there as an adjunct treatment for cancer.
Comparable optional forms of cancer treatment include for example:
treatment with fasting
vegetable juices
or diet therapy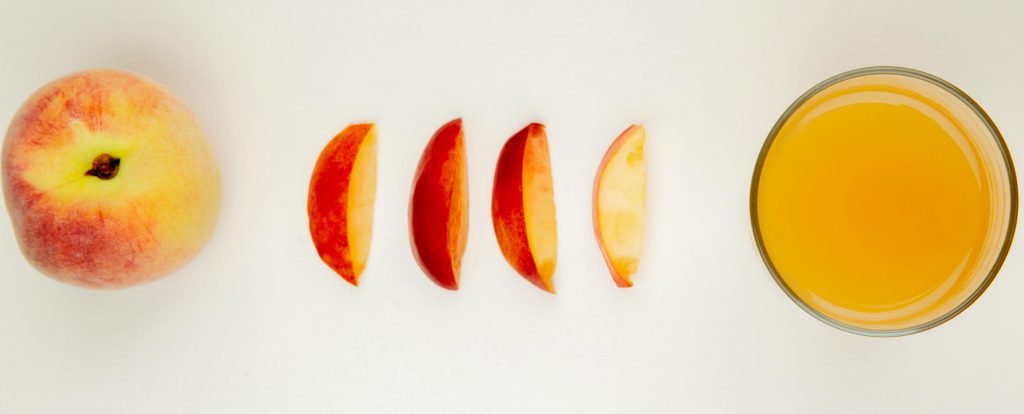 Where I can find vitamin B17 benefits naturally?
The largest source of vitamin B17 is seasonal fruit, more precisely its kernels. You would naturally find the most vitamin B17 in the kernels of apricots, apples or plums. However, it is also found in almonds, raspberries or legumes.
It is the consumption of apricot kernels that is said to have a positive effect on the nervous system, vision, cardiovascular system and skin. Eating apricot kernels is also recommended for people with sensitive skin who suffer from acne or eczema.
At the same time, apricot kernels are not very tasty. If you would like to get vitamin B17 into your body in a more pleasant form, no worries. We recommend you to try our new product.
The nutritional supplement Amygdalín + Resveratrol. It contains apricot powder full of vitamin B17, but also resveratrol.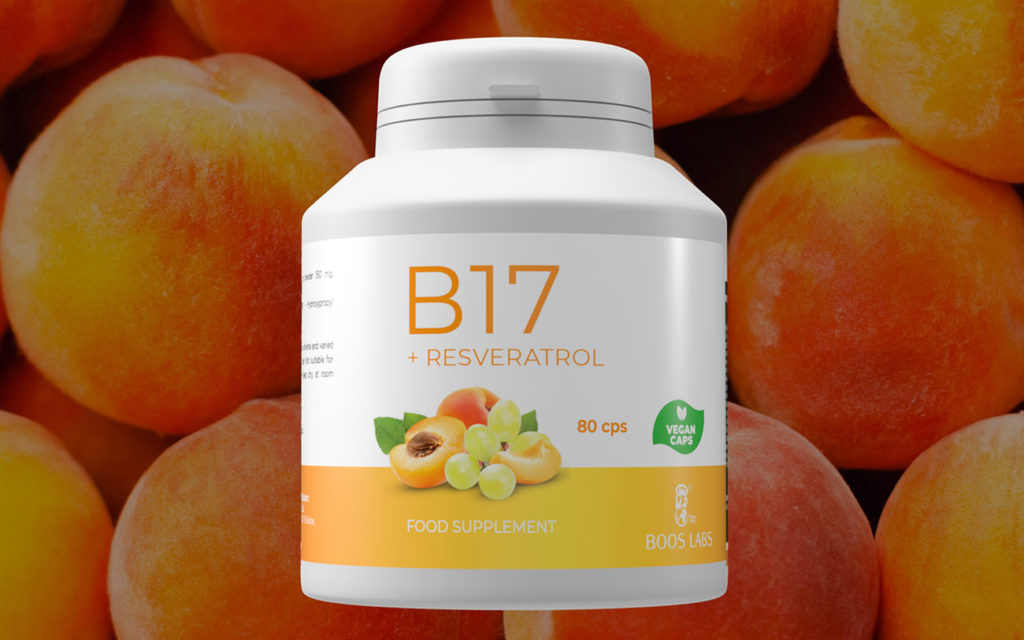 Resveratrol as a small miracle?
Resveratrol is a type of natural phenol produced by some plants. You would find it, for example, in grape skins, blueberries or raspberries. It is an antioxidant that protects your body from free radicals.
Actually, it is the free radicals that unfavourably affect the processes in our cells. It may be accountable for weakened immunity, but the outbreak of diseases such as Parkinson's or Alzheimer's.
It is antioxidants that can disable free radicals. Important antioxidants include vitamins C, E, beta-carotene and zinc. Yet, resveratrol is up to 20 times more potent than, for example, the abovementioned vitamin C.
Major positive effects of resveratrol:
It has antibacterial and anti-inflammatory effects
Protects the cardiovascular system
Serves also as a prevention against thrombosis
Slows down the growth of cancer cells
Prevents dementia or Alzheimer's disease
And many more.
Sources: Draxe.com, Webmd.com, Zdravie.pravda.sk, Healthline.com